In the Community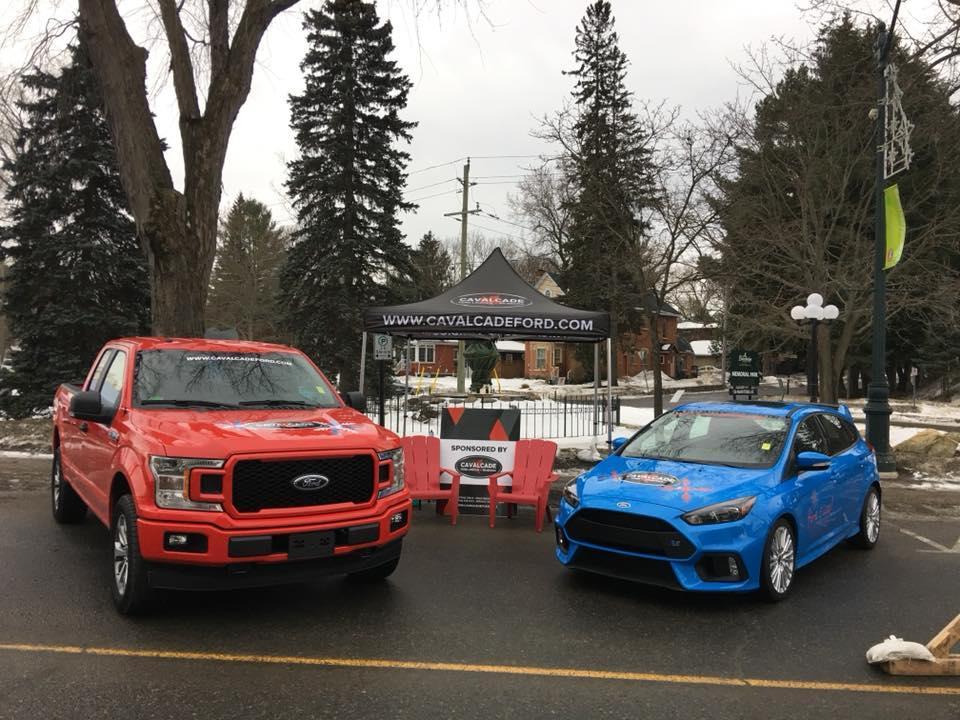 Cavalcade is a proud sponsor of The Fire & Ice Festival!
---
Cavalcade partnered with Bracebridge BMO branch and provided a Ford F-150 for their annual Stuff the Truck Toy Drive in support of The Salvation Army. It has been a huge success so far, with a busy afternoon with Pepe the Pig, Minion and Santa.
---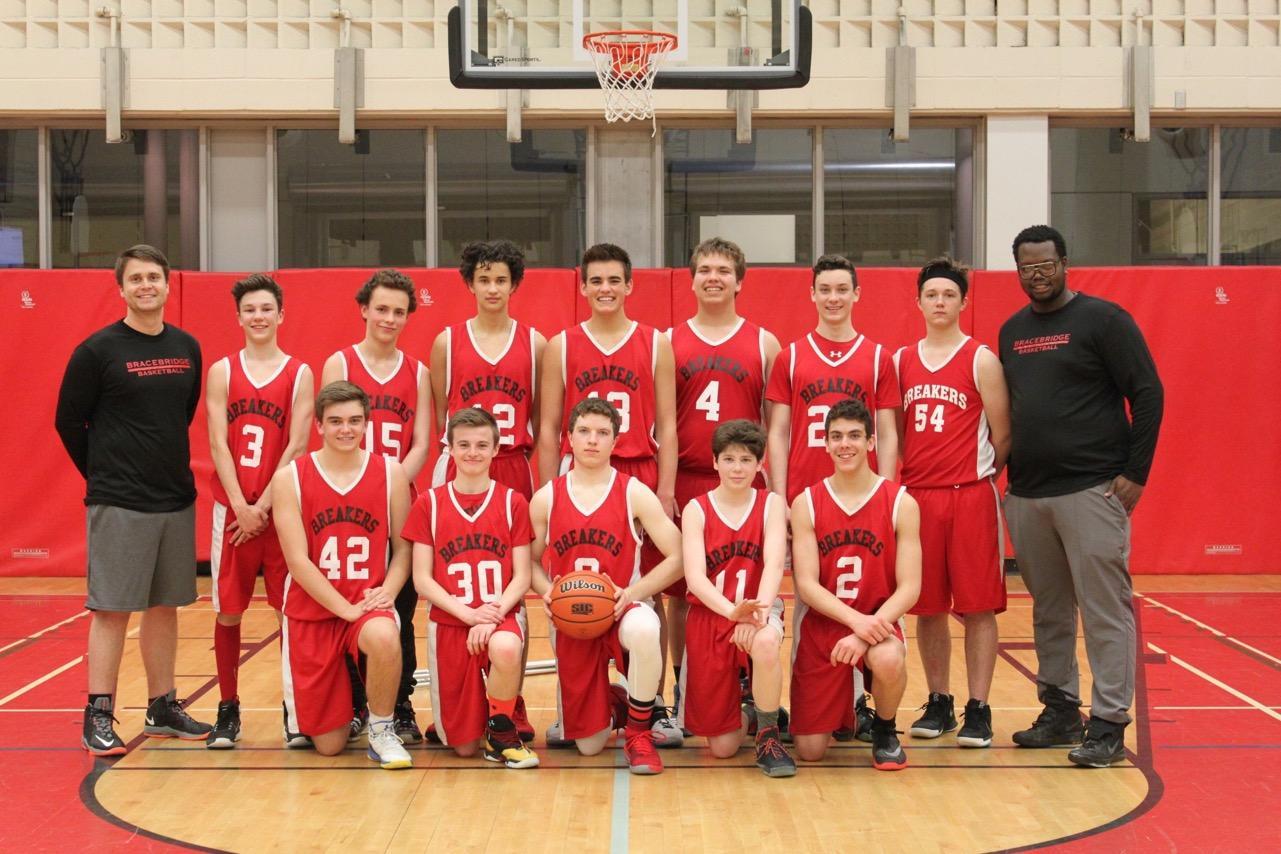 The Bracebridge Breakers U16 Boys team, sponsored by Cavalcade Ford, is off to the 2017 Ontario Cup being held in Ottawa this month! The team has had their most successful year to date, led by their coaches Anthony Peterkin and Ben Grimstead. Congratulations Bracebridge Breakers!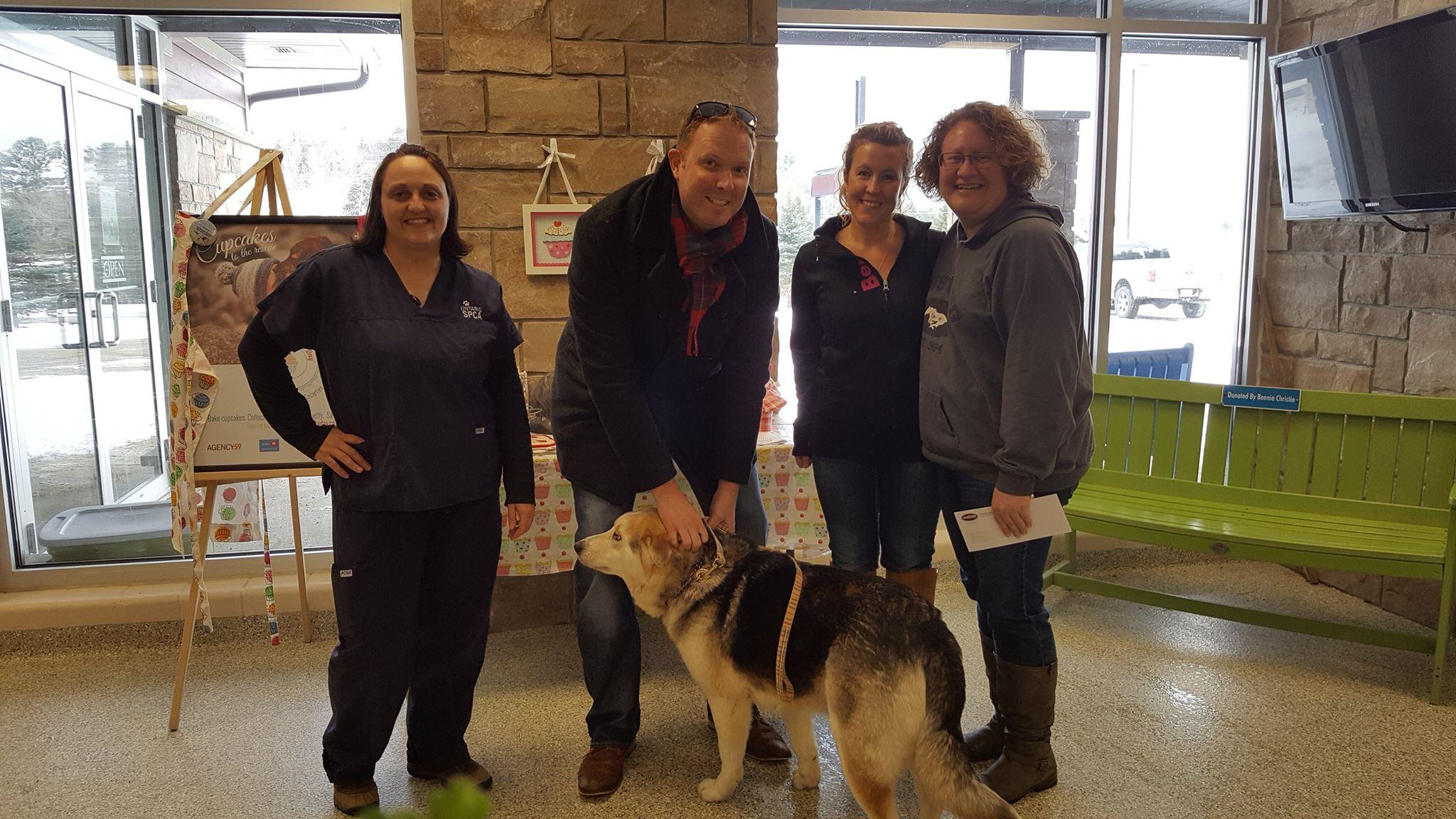 The Team at Cavalcade Ford Lincoln dropping of a cheque to the OSPCA in Bracebridge from donations raised at our National Cupcake Day. Pictured are Melissa Page, Tricia Hunter and Jon Fraser.
---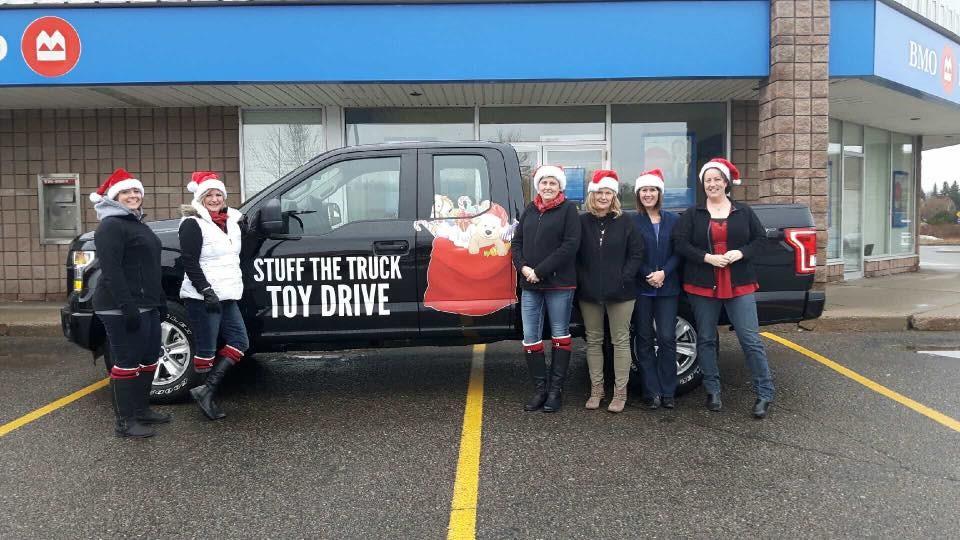 Cavalcade provided Bracebridge BMO branch a Ford F-150 for their annual Stuff the Truck Toy Drive in support of The Salvation Army.
---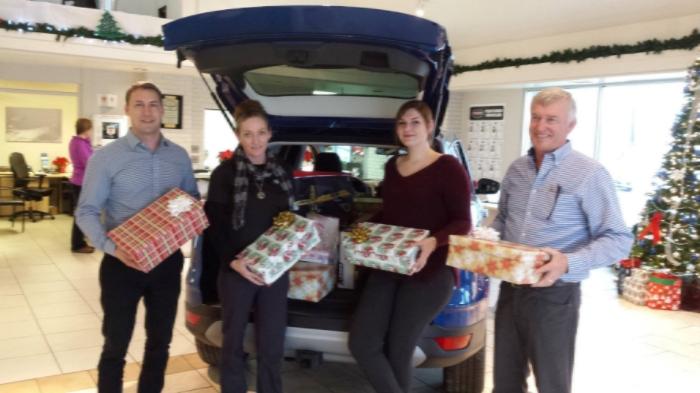 Cavalcade participated in the Muskoka Shoebox project, wrapping over 30 shoeboxes, to help make the holidays a little merrier for women in need and also collected unwrapped toys for the Salvation Army's toy drive - stuffed into the blue Escape in our showroom. (From left to right Will Miller, Mandi Greehalgh, Jaclyn Kongus and Larry Miller).
---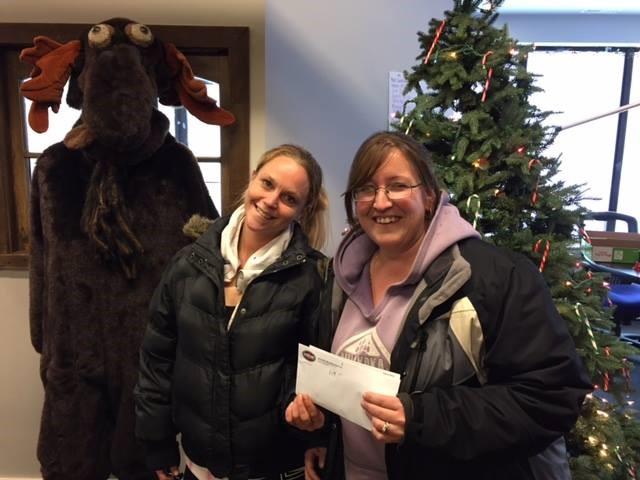 Cavalcade's Bobby McDonald (left) and Lynsey Steele (right) drop of a donation cheque at Moose FM for the Salvation Army. Our donation was doubled during the power hour making it a total of $5238!! Way to go team!
---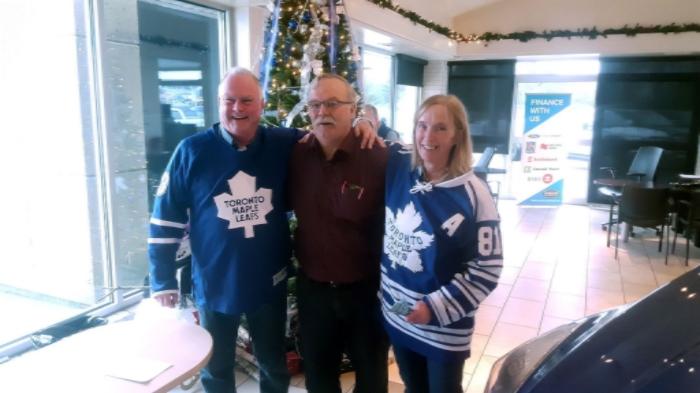 In support of The Salvation Army toy drive, Cavalcade raised over $300 to fill the Blue Escape in the showroom with more toys! Bob Lintott so graciously sported a Toronto Maple Leafs jersey for a week in order to raise more money. We all know how much he enjoyed that ;-) (Left to right:Don Vincent, Bob Lintott and Sue Hall)
---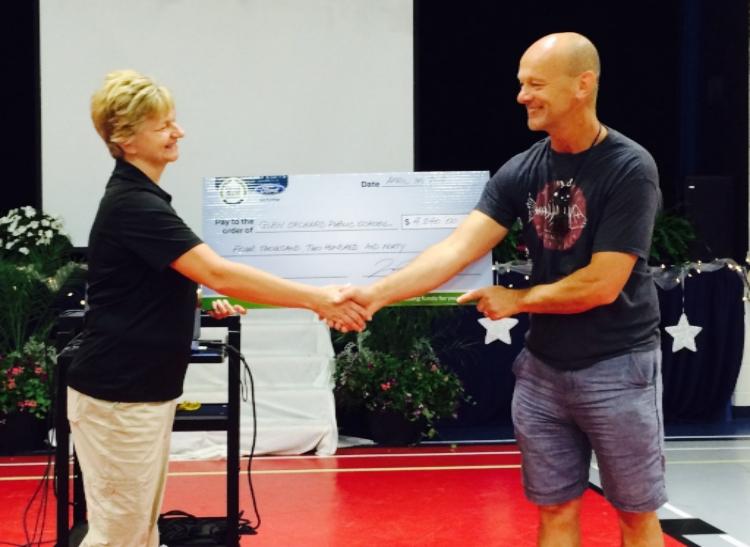 On April 30th, Glen Orchard Public School's Grade 7 & 8 classes in cooperation with Cavalcade Ford, raised $4,240 for the Drive 4 Ur School Event! Cavalcade's Sherry Tibbel presents the cheque to Grade 7 & 8 teacher, Mr. Reisenburg.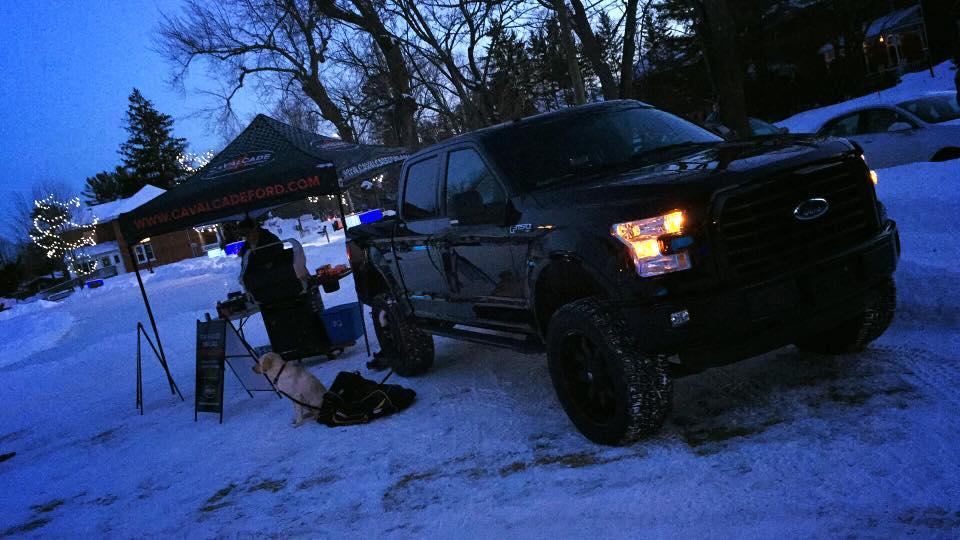 Cavalcade Ford served up free hot dogs and hot chocolate to all that came out skating at the Memorial Park Winter Village on February 26th.
---
---
A special thank you to everyone who dropped off an unwrapped toy to fill the Ford Escape in our showroom for The Salvation Army! Cavalcade's own Frank Mazzucca (left) and Sue Hall (right) deliver the carts full of toys.